Overview
Mentors inspire, encourage, and support you, and contribute to your professional and personal development. You can expect to strengthen and build your network, and gain the skills and confidence necessary to excel. For more detailed information please email somcs@binghamton.edu To participate, you must complete a training video. Please email somcs@binghamton.edu to be sent this training.
Frequently Asked Questions
How can I participate in this program? Any SOM student in good academic standing is eligible to participate. To participate, you must complete a brief video training session. Please email somcs@binghamton.edu to be sent this training.
What am I expected to do? Mentees are expected to shape their own experience within this mentoring relationship. Most of the interaction with your mentor will take place via email and other web-related tools (for example, instant messaging) or face-to-face, if appropriate. You should tell your mentor what you are looking for help with—specific feedback related to finding jobs, general career advice, information on higher studies, technical information, personal encouragement, and so on. Please review the

mentee handbook

for more information.

What is my time commitment? Please note that it takes some time to develop a relationship and to maintain it. Before signing up for the program, make sure that you have the time to commit to a mentoring relationship. Each meeting is approximately 1 hour, with possibly 1 hour of prep work before the meeting.
What type of mentors participate in this program? We have alumni from a variety of backgrounds, including finance, banking, accounting, HR and IT to name a few. If you are looking for a specific profession, please contact Joe D'Abbracci.
I have additional questions, where can I go or who can I ask? You can email Joe D'Abbracci, Senior Career Advisor in the School of Management.
Find a Mentor Today!
Discover the perfect resource for your personal and professional growth here.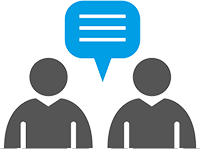 FLASH MENTORING
One-time mentoring – The student mentee requests a one-time virtual meeting with an alumni mentor on a specific topic or conversation.

You will request a meeting, and the mentor will set up an appropriate time to have a phone call, skype session, etc. You and your mentor may meet in person, but it is not required.

The meetings should be approximately one hour in length, and can occur at any time through the year.