Overview
Mentors inspire, encourage, and support you, and contribute to your professional and personal development. You can expect to strengthen and build your network, and gain the skills and confidence necessary to excel. For more detailed information, visit our website.
Frequently Asked Questions
How do I choose what program to sign-up for?

Any student and alumni can join Binghamton Distance Mentoring. Alumni also have the opportunity to be a mentee through this program.

Harpur Edge Distance Mentoring

requires you to be a student of Harpur. In this track, you will connect with alumni from Harpur.

Watson Distance Mentoring

is for students currently in the Watson School of Engineering to connect with alumni from Watson.

School of Management Distance Mentoring

will be coming this spring and it is for current SOM students to connect with those who graduated from the program.

What am I expected to do? Mentees are expected to shape their own experience within this mentoring relationship. Most of the interaction with your mentor will take place via email and other web-related tools (for example, instant messaging) or face-to-face, if appropriate. You should tell your mentor what you are looking for help with—specific feedback related to finding jobs, general career advice, information on higher studies, technical information, personal encouragement, and so on.
What is my time commitment? Please note that it takes some time to develop a relationship and to maintain it. Before signing up for the program, make sure that you have the time to commit to a mentoring relationship. Each meeting is approximately 1 hour, with possibly 1 hour of prep work before the meeting.
What type of mentors participate in this program? Each track has a different set of alumni participating. The Binghamton Distance Mentoring track is the university-wide track and then there are school-specific tracks. Choose the mentoring track that best fits what you're looking for. You can join more than one.
I have additional questions, where can I go or who can I ask?
-

If you have general questions about the Mentoring Platform, you can contact Alicia Hibbard, Senior Coordinator of Alumni Volunteer Engagement, Office of Alumni Engagement, at

ahibbard@binghamton.edu

.




-If you have questions for a particular mentoring track, please contact the person listed under their "For Mentees" tab.
Find a Mentor Today!
Discover the perfect resource for your personal and professional growth here.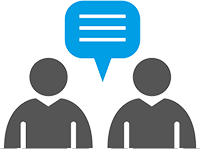 FLASH MENTORING
Flash

mentoring

is an opportunity to connect with alumni for a brief, one-time meeting. Mentees can request a one-time virtual meeting you on a specific topic or conversation.

The mentee will request a meeting, and you will set up an appropriate time to have a phone call, skype session, etc. You may meet in person, but it is not required.

The meetings are approximately one hour in

length,

and can occur at any time through the year.
MENTEE DO'S
Take a proactive role in searching out and connecting to mentors.

Understand what you want from the mentoring interaction and communicate your goals and aspirations to your mentor. Balance personal and professional rapport with your mentor.

Keep all scheduled appointments and display professional behavior.

Come to meetings prepared with planned topics.

Be open and honest with your mentor about your challenges and weaknesses.

Keep information that your mentor has shared with you confidential. If something concerning the mentor needs to be discussed with others, it should first be discussed with the mentor.
MENTEE DON'TS
Ask for advice on everything. Have a purpose in each request.

Blame the mentor if his or her advice doesn't work out.

Expect the mentor to know all the answers.

Commit yourself to obligations you cannot keep.

Cancel meetings/visits with your mentor at the last minute.